Кіноогляд
Branding. Identity. Visual Concept.
2019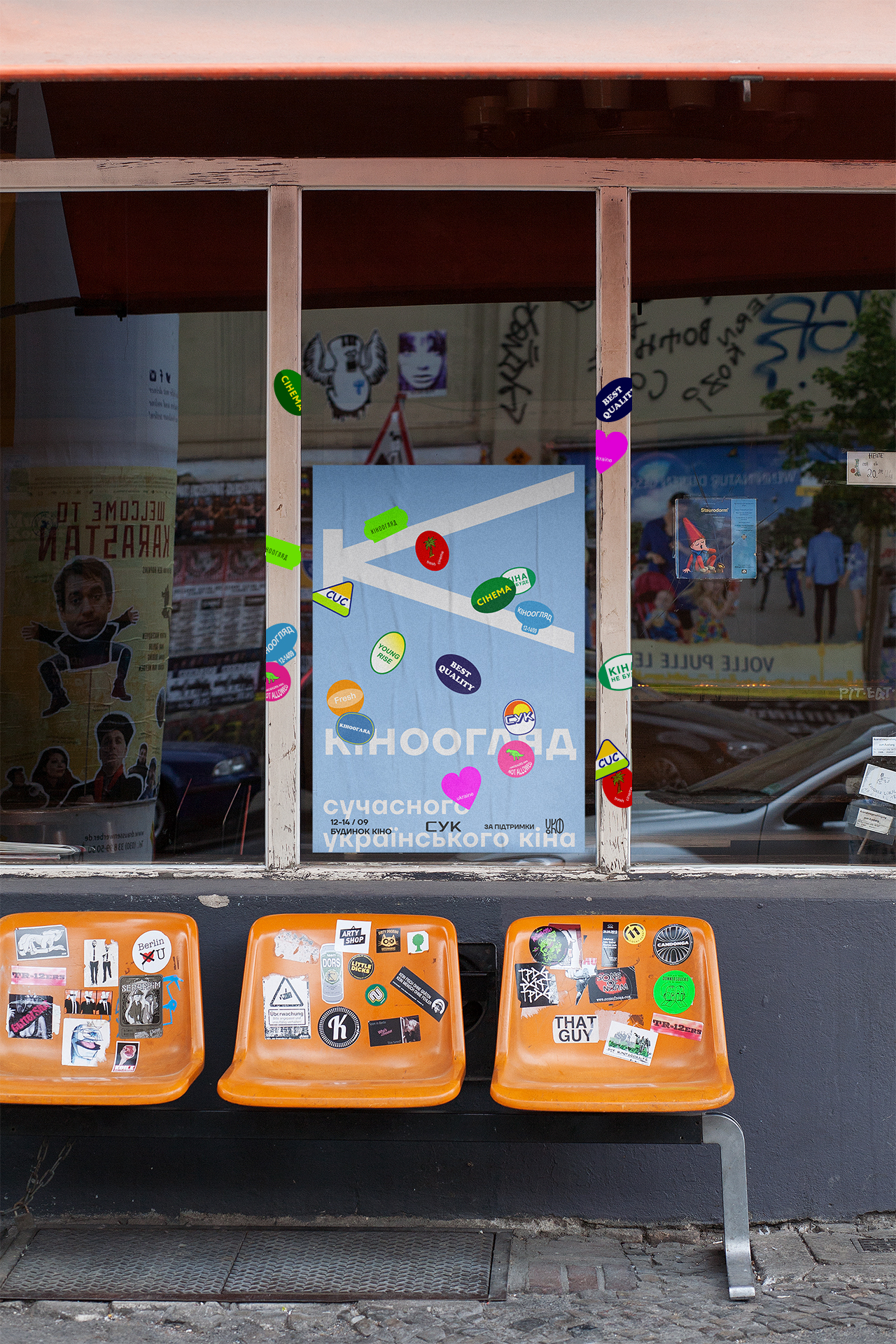 Кіноогляд (from ukrainian "Kinooglyad" – movie review) is a film festival, where young film directors have an opportunity to present their debut short films. It's an event by young cinematographers about young creators and for young audience.
More fresh cinema!
Festival's vibe was fully reflected in the identity. Fruit stickers express freshness, novelty and diversity of the participants and their films. Stickers became a pivotal symbol of the event, using which, merch can be made out of almost every medium.
Having letter "K" – the first letter of the festival name – as a framework, the logo of the festival looks rather oldschool and refers to deep local movie traditions, which are evolving and gaining fresh momentum in young directors' works.
---
Art Director / Graphic Designer: Paul Romaniuk
Client / Partner:
Contemporary Ukrainian Cinema